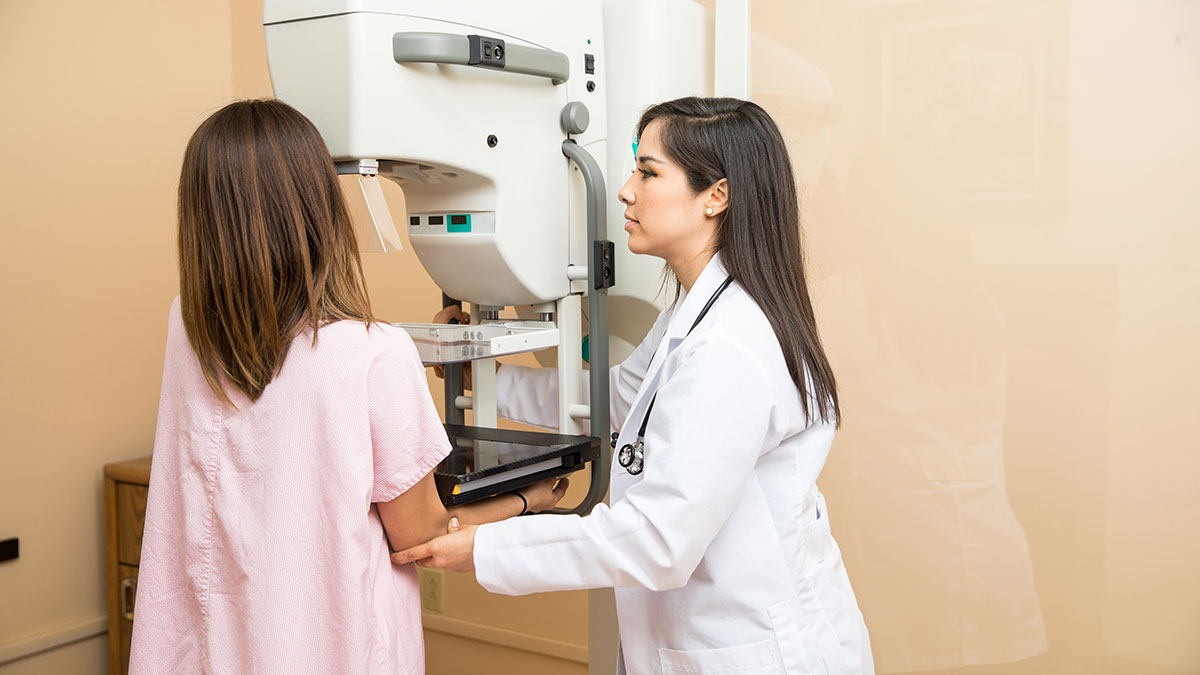 Mammography Test or Mammogram
A mammogram is a special X-Ray of the breasts, that is used to detect breast cancer early even before a woman experiences any symptoms. Breast Cancer is most treatable at stage 1, before any lumps/lesions are felt on the breast. Therefore, mammography test is widely used as a screening test, especially for women over 40.
For women that are at average risk of developing breast cancer, with no family history of cancer: screening mammography is recommended every 1 to 2 years between 40 to 50 years of age. It is recommended every year for women above 50 years of age.
For women that are at high risk of developing breast cancer, with family history of cancer: screening mammography and other screening may be recommended before the age of 40.
Mammograms are also often prescribed by doctors to further investigate any symptoms or abnormal clinical findings the patient may have. At our diagnostic centre in Mumbai, a mammogram is usually combined with an ultrasound of the breast, also known as Sono-mammo to get a complete diagnosis.
Sirona Diagnostics is one of the best diagnostic centres in Mumbai that specializes in Mammography, sono-mammo (sonography or ultrasound of the breast) and biopsies. Our medical diagnostic centre in Prabhadevi is equipped with a state-of-the-art Mammography machine and reporting is done by specialist doctors that are experts in Mammography.
How is Mammography Test done?
During a Mammography Test, a skilled technologist positions and compresses your breast between two clear plates. The plates are attached to a highly specialized camera, which takes two pictures of the breast from two different directions.The same technique is repeated on the other breast.
Mammography is mildly uncomfortable for some women, and the sensation lasts for just a few seconds. Compressing the breast is necessary to flatten and reduce the thickness of the breast so that the X-ray beam penetrates and the quality of the mammogram is optimized.
Preparation for Mammography Test
If the patient has not reached menopause, she may be asked to come for the mammogram during the time of the cycle when breasts are least tender. Pregnant women should not undergo a mammogram. Please inform the doctor if you are pregnant.