DNB (Medicine), DNB (Cardiology), FESC, FSCAI, Consultant Cardiologist
Jaslok Hospital and Research Centre
Wockhardt Hospital, Mumbai Central
Global Hospital
Masina Hospital
Bhatia Hospital
K J Somaiya Superspeciality Hospital
Dr Nikesh Jain is one of best cardiologists in Mumbai. He has excelled in the field of Interventional and Non Interventional Cardiology with 10 years of experience in the field of Cardiology. He has contributed to Various textbooks such as P J Mehta's Clinical and Emergency medicine, RSSDI T.B. on DM. He has also written chapters on Complex Coronary issues on Left Main, Chronic Total Occlusion, Anomalous Coronary Interventions and Constrictive pericarditis.
Dr Nikesh Jain has published many articles in peer reviewed journals on topics – CTO, FFR/IFR, CTEPH, Stent Thrombosis and has been awarded the Amar Gandhi Award for academic work at Jaslok Hospital.
He specialises in Complex Coronary Interventions, coronary angiography, coronary artery diseases, TAVR and other SHD, heart failure, heart attack treatment and Heart Transplant Workup.
Dr Nikesh Jain was part of India Live 2019 – National/international Cardiology Conference – as Course Co-Director/Organising Committee/Scientific Committee. He is actively involved in academics through Master Teachers Program at Jaslok Hospital.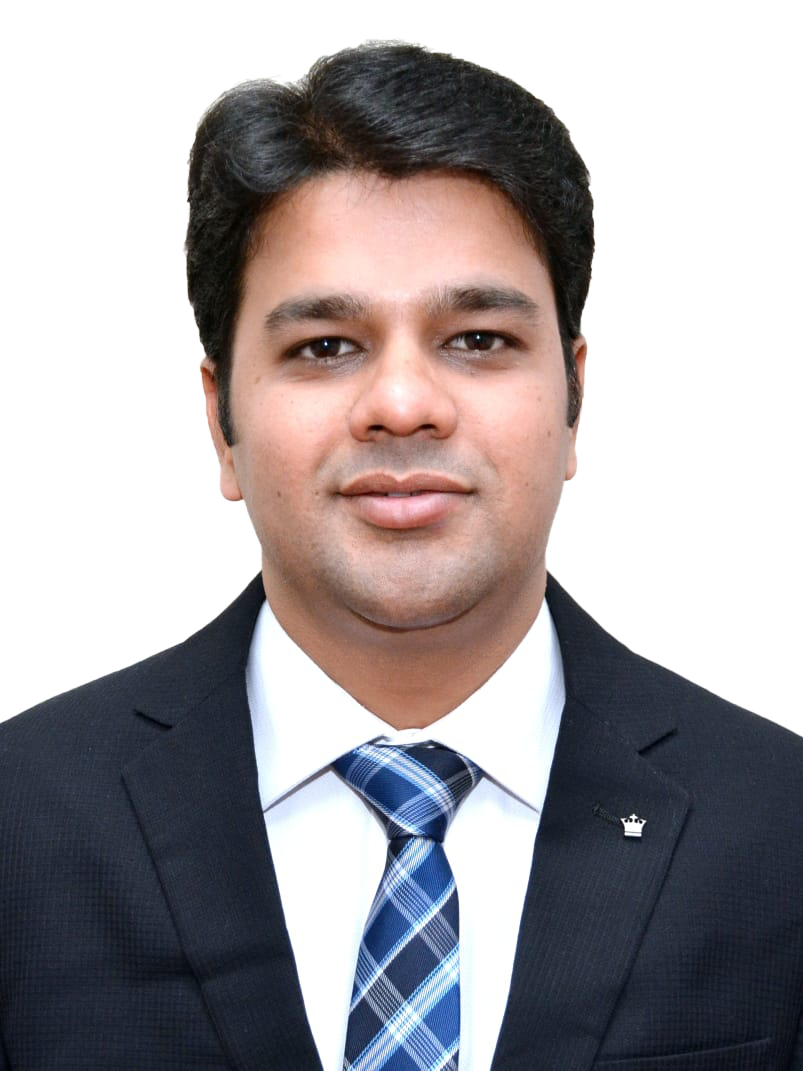 His areas of expertise include:
Coronary Interventions – Coronary Angiography, Coronary Angioplasty and Stenting, including PAMI (Emergency Angioplasty) and other complex coronary interventions like Bifurcation angioplasty, Chronic Total Occlusion angioplasty, Rotational Atherectomy.
Coronary Imaging and Physiology studies – IVUS, OCT, FFR, IFR
Structural Heart Disease – TAVR, TMVR, TTVR, TRIC VALVE, BMV, ASD closure
Pacemaker, AICD, CRT
Non Invasive Cardiology –Transthoracic and Transesophageal Echocardiography, Cardiac Stress Test, TMT test, Dobutamine stress echocardiography, Contrast Echocardiography, Strain Echocardiography
Clinical Cardiology – Hypertension, Dyslipidemia, Onco-Cardiology, Heart Failure, IHD, Cardiomyopathies
Preventive Cardiology
Patients with known heart disease
Patients with high BP or diabetes, or high cholesterol
Individuals after the age of 35, may reach out for preventive care